The Importance of Video Production in 2020
The way consumers interact with brands is constantly changing. Video is increasingly becoming a more prominent component of that. What brands can do with video is becoming increasingly complex: companies […] The post The Importance of Video Production in 2020 appeared first on Ruckus.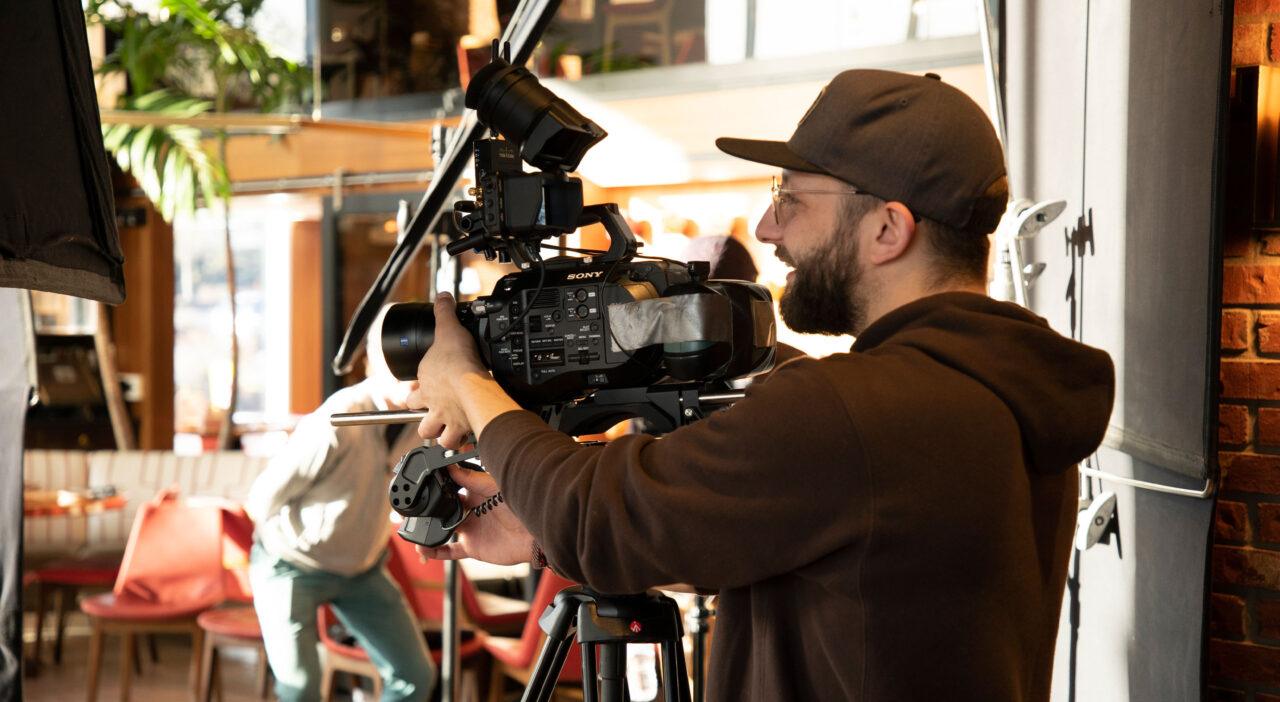 The way consumers interact with brands is constantly changing. Video is increasingly becoming a more prominent component of that. What brands can do with video is becoming increasingly complex: companies are experimenting with productions that aren't considered traditional advertising. Popular social media platforms are changing the way these videos function. Is your brand fully utilizing its video potential?
Maximizing video shoots for various content platforms is essential in 2020. Every piece of content being developed needs to be optimized for every channel you're using. People consume content differently on Instagram compared to Facebook or Twitter. Their expectations are different. The information they expect is different. Shooting a video project strictly for a long-form commercial often means you don't have the appropriate shots for these other platforms.
_______________
Major Platforms:
Facebook and Youtube: longer videos and series typically perform well here
Instagram: image/video heavy
Twitter: generally reserved for short-form, bite-sized content
Tiktok: primarily focuses on raw "user-generated" content
_______________
The brands and companies that are seeing the greatest returns are the ones who already have an innate understanding of the process. It means more intensive shoots but with a much bigger payoff. Furthermore, it allows for a cohesive rollout across platforms; where the content is tailor-made for wherever it's living. This is how video resources are best utilized, with the added benefit stocking the video content library. Use these clips in the future for projects that need fast turnaround times when resources aren't available.
A major shift is branded content that tells a story. It's what Ruckus Marketing VP of Production Phil Osborne refers to as, "selling versus telling." This is an incredible inroad for brands that are passionate about a movement or concept outside of their products or services. Focus on creating work that's impactful. One that stands on it's own and sends a message. Ruckus Marketing recently produced a series of shorts for Crayola that highlighted creative artists. This content speaks to Crayola's core values, without spotlighting the product. Viewers can engage with and share the content across multiple channels because it's enjoyable. It's not dismissed out-of-hand as "advertising." 
The industry is also seeing a shift away from traditional television advertising. While there's still a place for event-based advertising (like major sporting events or awards ceremonies), it is not as effective. Viewership is declining, and those that still tune in can easily fast forward or glance at their phones. While connected TV platforms seem to have a better ROI, they're constantly changing and largely untested. Social media content always works. Look to see an even greater shift away from traditional TV and to these channels in 2020.
But those are just the channels. How do you create consistent (and consistently compelling) content in the first place? There are four factors to consider: vision, consistency, authenticity, and creativity.
Understanding the vision, and more specifically, the creative and strategic goals of a particular project, is critical. Creating and sharing content isn't enough. Before starting pre-production, the relevant teams and people should have a clear endgame: what does your content need to say about your brand? Just as importantly, how is it going to say it?
Consistency is key when creating a brand identity via content. The idea of what a "successful" piece of content looks like must also be standardized. 
_______________
What is the Goal of Your Video Series?
Maximize Views and Shares: Focusing on traditional "viral" success.
Maximize Interaction: Working to have (potential) customers speak to each other and the brand.
Generate Awareness: Building hype around new products or focusing on current services.
_______________
Many brands will attempt to create and share a commercial on TV or video on social media, and give up if there aren't immediate results. Building brand awareness through media campaigns is a slow march.
Modern audiences (and especially ones plugged into social media) have learned to filter out overt advertisements. Make sure that whatever content is being produced speaks to the core values of your brand, but also draws on authentic experiences and uses real people. Make something an audience can connect with.
And finally, it needs to be creative. Attention spans are short, but the demand for quality is high. Good, brand-focused creative should have unique qualities that bring people in and motivate them to watch.
Rolling out a proper video campaign requires a team that understands these concepts and end-goals. If there isn't a current team with the right skillset and backgrounds, a company has two options: hire internally, or outsource. 
But what happens when a brand vision is outsourced, and how does a third-party gain an understanding of the values and needs of a given company? Through an extensive and painstaking discovery process.
You may already have a vision for what the produced content should look like. But it's possible there are aspects of the process that haven't been considered. Key stakeholders may have differing opinions or ideas. The discovery process is designed to find common ground and develop a consensus on the project, especially considering how subjective video content can be. Through workshops, interviews, and creative briefs, we develop strategy, intent, and purpose. These exercises also serve to establish tone and visual identity. With these parameters in place, our team drafts up a series of concepts that meet these standards. Each concept presented includes an overview, budget range, mood board, visual references, platforms where the video will live, and the target audience. The purpose is to establish clear end-goals for every facet of the project before we move into pre-production. We offer discovery as a part of the production process or as standalone workshops. These workshops can also include branding elements: Ruckus is a full-service agency with a team of strategists, designers, and marketing experts who play key roles at various stages of production.
After discovery, we move into pre-production. We believe in the importance of investing time and resources into planning every aspect of the production and post-production process. This ensures each stage is perfectly executed. We share a variety of deliverables with you as they are completed and depending on the complexity of the shoot. These items can include:
The script is the most important aspect of any production. You may choose to provide a script, which we will work with you to modify to meet the desired outcomes. Alternatively, our team can draft a script based on what has been established during the discovery process and selected concept. This is a collaborative process; we will work with you to ensure we get it right.
If the video we are producing involves interviews with subjects we will draft a story synopsis. We begin by doing pre-interviews with each subject so we can hear their story. We gather notes from each and assemble it into a story synopsis which essentially serves as the script of the production. 
_______________
Script vs Story Synopsis
Script: the play-by-play for the action onscreen. Includes predetermined locations, people, actions, and dialogue.
Story Synopsis: an outline that charts interviews with live subjects and the major talking points with each person.
_______________
For videos involving interview subjects, we take a different approach. We begin with pre-interviews with each subject so we can understand their story and perspective. Taking notes from each interview, we assemble it into a story synopsis. This essentially serves as a script for this type of production.
Depending on the storyboard and shot list, we will need to find various locations for each scene. A production may require complete control of our environment, including sound and light. In these cases, we shoot in a studio.
_______________
Deliverables: Cinematic Package
Script

Story Synopsis

Shot List

Storyboard

Finalized Licensed Music (with purchased music rights)

Voiceover Recording

Location Scouting

Schedule of Shoot – early version of Production Booklet

Equipment Profile

Camera Tests
_______________
When a production requires exterior scenes or natural environments, this requires scouting a location and performing a "test shoot." This ensures the space is conducive to filming: the noise of nearby traffic or poor lighting may not be otherwise apparent until after filming. We will often share these test shoots with our clients to ensure each scene is executed in the right environment.
Oftentimes, we use graphics in videos to introduce an interview subject (known as "lower thirds"), title cards, and intro/closing graphics. It's imperative we use the appropriate colors and fonts for your brand. Graphics packages are approved in pre-production so everything from placement to appearance is established in advance. This allows us to adjust shots during production to allot space for each graphic.
After pre-production is completed, we're ready to shoot. Depending on the scope of the project, this could be a small group in a single location, or take place over a series of days, involving multiple crews and locations. Production also includes set management (location permits, rentals, and cleanup), individuals involved (talent, extras, vendors, and crew), and all equipment owned and rented.
_______________
 Production Deliverables
_______________
Shoots can range dramatically in terms of design and size of crew. This can have a significant impact on price. Number of actors, scenes, and cameras can all impact this figure. We work to operate efficiently and find creative solutions within your budget.
Part of an editor's job is to comb through footage looking for the best shots and takes. Depending on the amount of footage and scope of production, the time it takes to do this task can vary greatly. In cases where stock footage is used, the editor sources these shots for production.
Sound design is a key component of telling a story and engaging audiences. It is rarely accomplished on set. Oftentimes, editors will add different sounds, voiceovers, and effects in post. This takes considerable time and effort to accomplish. When sounds cannot be sourced from the shoot or from stock, a foley artist is hired to produce what is needed.
_______________
Post-Production Deliverables 
First Draft presented with Ruckus watermark

How-To Document

Personalized Meeting/Presentation with Primary Editor

Final production 
_______________
Typically, the graphics package has been worked out in advance. However, editors still need to animate each graphic for any transitions. This may include animated logos at the introduction or moving text graphics on (and off) screen. Depending on the scale of production and number of individual graphics involved, this can take considerable time and resources.
These processes form the foundation of successful branded video content. Ruckus is implementing all of these practices and more as we look towards the future. Reach out if you'd like to leverage our expertise for your company.
The post The Importance of Video Production in 2020 appeared first on Ruckus.