How to connect iPad to TV
How to connect iPad to TV
Have you loaded a good movie on your iPad and would like to enjoy it on your living room TV? Would you like to show publicly, to friends and family, the vacation photos you have saved on your tablet but you don't know how to do it? No problem. With the right systems it is possible to transmit the iPad screen and all the multimedia files present on the latter directly to your home TV, both wirelessly and with cable.
There is no particular configuration to do. Once you have purchased everything you need, you will need to connect your iPad to the TV wirelessly or physically and select the content to be played on the big screen. That's all.
If you want to know more, that is and you want to find out which devices or cables and adapters you need, take five minutes of free time and read the guide on how to connect iPad to the TV that I am about to offer you. Find everything explained below. Happy reading and good viewing!
How to connect iPad to TV without cable
The most convenient way to connect your iPad to your TV is certainly without using cables or wires. It also allows you to hold the iPad close while watching and use it as a remote control if necessary to stop playback or change programs! Let's go together to see what options there are for connecting iPad to TV without cable .
AirPlay
AirPlay is the technology used by Apple for wireless transmission from its devices. It was once only available between Apple devices and is now included in many Smart TVs (complete list here ).
All you have to do is connect the TV to the Internet making sure it is connected to the same Wi-Fi network as the iPad, launch the application you want to cast from on your iPad and check that there is the AirPlay icon , you can recognize it by looking for that which has the shape of a small triangle placed at the base of a larger rectangle (which represents the TV, of course). If your Smart TV is compatible you will see a screen appear on your iPad that allows you to choose it for playback. To start broadcasting the video, all you have to do is press on the name of your TV .
To cast the screen, instead, swipe from the top right corner of the iPad screen, press the Duplicate screen button (the one with the two rectangles) and select the name of your TV from the menu that opens.
A second way to wirelessly connect to your TV if you don't have a Smart TV (or if it's not AirPlay compatible) is Apple TV . If you don't know what Apple TV is, to explain it in simple terms I can tell you that it is a small media center, that is a black "box", which connects to the HDMI port of the TV and allows you to rent movies on iTunes, Watch content on Netflix , Prime Video , Disney + , Apple TV + , YouTube , listen to music on Apple Music and Spotify , download games and apps, and much more.
It comes in two versions: Apple TV HD which only supports Full HD resolution and Apple TV 4K which also supports 4K content. They are extremely versatile devices and allow the launch of applications and games thanks to the App Store similar to the one found on the iPhone and iPad. More information can be found in my tutorial on how Apple TV works .
All Apple TV models ensure the reproduction of content in resolution at least in Full HD and allow you to freely use the AirPlay function , so for the purpose of transmitting content from the iPad they have no noteworthy differences.
Chromecast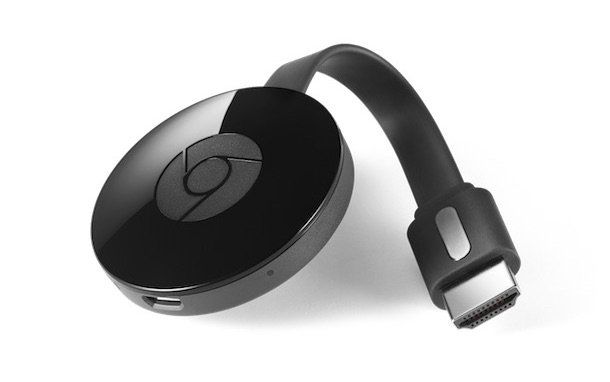 Another device that allows you to stream multimedia content from your iPad to your TV is the Chromecast , a small dongle made by Google that plugs into your TV's HDMI port and connects to your home wireless network. Officially it does not support Apple TV's AirPlay function, but in applications that support it, it allows streaming audio / video content to the TV.
To underline its official compatibility with Netflix , YouTube , Spotify and many other applications. To use it, just connect the iPad to the same Wi-Fi network as the Chromecast, start playing a video in a supported application and press the transmission icon (the screen with the Wi-Fi waves next to it). The transmission of the contents takes place in Full HD resolution. If you want to know more, check out my tutorial on how Chromecast works .
Earlier I said that officially Chromecast does not support the AirPlay function of Apple TV, but it is possible to take advantage of third-party apps that, using screen recording, allow you to send the home screen and iPad and iPhone apps to Chromecast. Among the apps of this kind, I would like to point out Replica , which can be used for free (with advertising banners) and provides in-app purchases to have the delay, quality and transmission mode adjustment at a price of 19.99 euros / year with trial 3 days free.
You can buy Chromecast in all major electronics stores and on the Google online store . There are two models available: a basic one with Full HD support and a 4K one with an integrated store and Google TV operating system, which is far too advanced for your purposes).
Warning: Hardware devices like Apple TV and Chromecast can't get around blocks imposed by apps like Sky Go , so don't think about using them as an alternative to cables just to bypass these restrictions. Another piece of advice I want to give you is to stay away from cheap dongles (cheaper than the Chromecast!) That promise full compatibility with AirPlay and Google Cast, in most cases they do not offer performance up to the "original" devices ( different speech applies to the Miracast technology, which however is not supported by the iPad).
Other ways to connect iPad to TV without cable
There are still other methods for you to be able to connect your iPad to your TV without using cables, and it is through solutions created for some specific apps and models of Smart TVs (HiSense TVs use AnyView Cast , for example). To make sure that this system works, your iPad and your Smart TV must be connected to the same network , for the rest you just need to follow the instructions I am about to describe.
Start the application you are interested in, for example YouTube , then, while you are watching the video you want to broadcast, press on the screen to bring up the interface and then touch the broadcast icon, which can change depending on the app you you are using. No more is needed, and you will see the movie or episode of the TV series you are interested in appear on your TV!
If you want to transmit multimedia content on the internal memory of your iPad, you can use specific apps to help you. One of these is TV Assist , which allows you to easily stream photos and videos from your iPad (but also your iPhone, if you need it) to your TV via DLNA technology .
Once you have started the app, grant all permissions to allow it to work, so all you have to do is open the photo or video you want to broadcast and then tap the broadcast icon at the top. A small menu will appear where you can choose which TV to connect to. Easy, right?
how to connect iPad to TV with HDMI cable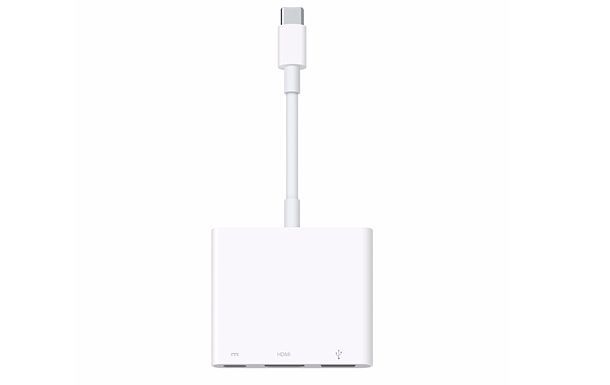 If you do not want to rely on wireless connections to connect iPad to TV you can use digital adapters, "boxes" that allow you to carry audio / video signals from the Apple tablet to the TV using common HDMI or composite cables.
It is advisable to use original Apple products , such as those mentioned below, which in addition to guaranteeing a high quality level are also the only ones 100% compatible with iOS versions higher than 7.
Another important clarification to make is that some applications, such as those of Sky, do not allow the transmission of their contents on the television for reasons related to copyright . Other applications, however, such as Infinity, do not work if the iPad on which you run them has been jailbroken (if you want to know what jailbreak is you can learn more in this guide of mine ). Having made these necessary premises, let's see together what are the adapters that must be used to connect the various iPad models to the TV.